Increasing Numbers Of Parents Seeking Educational Choices For Their Children
By Lee Ann Carter
In today's competitive job market, parents know that a quality education can help guarantee their children a secure future. With this in mind, an increasing number of parents are seeking educational choices that give them an active role in how and what their children are taught.
"Independent schools give parents a choice. We are different than public schools, with different goals and ideas."
- Jill Hiers, Executive Director
Charles Towne Montessori School
Regardless of the circumstances, relocating to a new area is a stressful event. For families with children, the stress level can be multiplied by uncertainty about the educational climate. In many cases, information about an area's public school system is readily available on the Internet or in relocation guides, but the same information concerning private or independent schools can be a bit more elusive.
The Charleston, S.C., area has a proud history of outstanding independent schools. Some of them, such as Ashley Hall and Bishop England, have been educating Lowcountry children since the early 1900s. Others have been established more recently, with the growing influx of people relocating to the tri-county area fueling a substantial rise in the number of independent schools now serving the educational needs of pre-school, kindergarten, grade school and high school children throughout the region.
Education In The Lowcountry

Like school systems throughout the nation, the school districts in this region face many challenges. However, in the last few years, this community has rallied around public education - seeking new and innovative ways to overcome challenges and achieve success.

The Charleston Metro Chamber of Commerce has long been a passionate advocate of public education in the region - working to help the community understand the link between quality schools and a strong economy. In 1995, seeing a need for the business community to have a more direct involvement and with a firm belief that the quality of our public education system has a direct and lasting impact on the quality of the region's work force, the Chamber formed The Education Foundation. Established as the education arm of the Chamber, The Education Foundation is a separate charitable organization, relying on the support of both the public and private sectors to accomplish its program of work.

The Education Foundation, which serves as an intermediary organization between the business and education communities, has developed programs and initiatives that have impacted the way students learn and teachers teach.

Education Facts

Four school districts, in Berkeley, Charleston and Dorchester Counties, serve approximately 87,000 students in the Charleston metropolitan area in 132 K-12 schools. In addition, more than 75 private and parochial schools have an enrollment of 11,000 students.



DISTRICT
BERKELEY
CHARLESTON
DORCESTER II
DORCESTER IV
Student Population
26,168
42,045
16,471
2,453
Number of Public Schools
35
79
16
4
Elementary
16
46
8
2
Middle/Intermediate
13
19
5
1
High Schools
6
13
2
1
Other
-
1
1
-
Per Pupil Expenditures
$5,876
$6,057
$5,593
$7,504
Pupil/Teacher Ratio
22:1
20.7:1
21.3:1
17.4:1
Average Teacher Salary
$37,140
$36,263
$37,005
$37,700
Average SAT Scores (2001)
986
943
988
753
Dropout Rate
3.5%
3.3%
3.5%
4.0%
Annual District Report Card Rating*
Absolute Rating
Good
Average
Good
Below Average
Improvement Rating
Below Average
Average
Below Average
Average
Compiled by: Center for Business Research, Charleston Metro Chamber of Commerce, 1/2002.
Parents choose independent schools for many reasons.
"Independent schools give parents a choice. We are different than public schools, with different goals and ideas," says Jill Hiers, executive director of the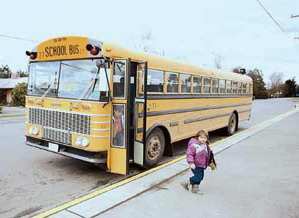 Charles Towne Montessori School.
Most independent schools focus on a specific academic or religious mission and almost all offer smaller classes than those found in public schools. This equates to a lower student to teacher ratio, a stronger teacher and parent commitment and more personalized attention for each student. For example, the average class size at Porter-Gaud is only 14 students.
Some institutions have grown to include daycare for children as young as 12 months, extended after school care for students of working parents and summer camp programs.
Unlike private schools of the past, today's independent institutions offer more than just reading, writing and arithmetic. A wide and varied number of extracurricular activities, from band and choir to all types of athletic programs and even cheerleading camps, are being offered on most independent school campuses.
"Our baseball team won the 2A South Carolina state championship this year," says Phyllis Beach, a spokeswoman at Northside Christian School. Since independent schools are self-supporting, they must charge tuition and other fees.